Locksmith Services Los Angeles, CA.
our services
We Are A Full Service Locksmith Shop Based in Los Angeles, CA.
It's not always easy finding a good locksmith when you need one. And it's even more difficult being locked out of your own home, office or vehicle and don't have any idea who to call and what locksmith company to trust with no lock experience. However Locksmith Los Angeles Team can help you find a great professional local locksmiths. We have locksmiths all over the city of Los Angeles, all available night and day, 24h 7 days a week, ready to help in any lockout situation or replace locks fast and easy.
Our techs are fast, reliable and highly skilled. They carry the most advanced locksmith technology to ensure we can handle any job. We offer a great variety of services such as lockouts, rekeys, key extractions, ignition changes and much more.
Our staff is on-call 24/7 to help with everything from emergency lockouts to simply making extra keys.
24/7 Assistance From An Expert - Call Us:
Our 24/7 Locksmith Services:
1. Keys
Does your home need a new lock? Are you looking for professional locksmith work? We provide a full range of locksmith services, including the following: key replacement and cutting, lock repair and installation, re-key and master key systems. You can count on us as your local locksmith to get to you quickly and provide your home with high-quality products, advice, and work.
2. Automotive car key services
Has your car key gone missing, or are you worried that it has fallen into the wrong hands? We can replace your key in no time, and re-program the new one so that it works with your vehicle. Best of all, if you fear that your key has been stolen we can also de-program any lost keys to ensure that they cannot be used to access your car.
We service all vehicle locks, from the oldest to the latest, and can provide replacement keys cut to code or from your worn-out key. We also have our state-of-the-art electronic transponder equipment to clone or code duplicate car keys, key fobs, and remotes as well as fix malfunctioning locks.
3. Emergency Lockouts
Door lock-out services are one of the most important services that we offer in our locksmith service. Imagine that you come home and you can't open your door for some reason. You forgot your keys somewhere, and you cannot get inside. This is probably one of the most frustrating situations that you can experience these days.
We are here to provide you with 24/7 emergency door lock-out services any time of the day or night. Our staff is available twenty-four hours a day, seven days a week, so if you need us, just call us. We will arrive at your house or apartment within fifteen minutes and we will help you open your door professionally, without damaging it in any way.
If you have lost your keys, it is necessary to change the locks as soon as possible to make sure that nobody with a copy of those keys can get inside your home or apartment when you are not there. And if someone has stolen your keys and they have entered your home and stolen something or caused some damage, then it is even more necessary to change the locks on your doors as soon as possible.
3. Digital Locks
We offer a range of different digital lock services. These products and services include:
– Digital lock installation services
– Digital lock repair and maintenance services
– Digital lock replacement services
– Master key system development and management
4. Open Safe
Open safe service available around the clock. We can help you open your safe without damage and without the need for a drill. We have many years of experience in opening safes, even the most difficult ones.
Our locksmiths use advanced tools to open your safe quickly and efficiently. Our technicians will come to your location and will be able to open your safe in an emergency or regular situation.
We are always ready to help open your safe, whether with a key or a combination code. We can also help change the combination of your safe or reset it to zero if necessary.
5. Door Installation
We have been installing doors for homes and businesses for over 25 years everywhere in Los Angeles. Because of our experience, we can install any make or model of door. We also install all types of locksets, so you don't have to settle for what your local hardware store has in stock.
6. Window Locks
There are many kinds of security systems that you can install in your home, but window locks are often overlooked. A burglar will look for the most vulnerable entry point into the house, and a window that is not secured properly will be ideal.
It is important to keep your windows secure because it can provide an easy way for a burglar to enter your home. But before you get alarmed about how many ways there are to break into a house through a window, think about all of the different ways you can secure them. Windows are vulnerable because they are not as strong as doors, but they do not have to be left open.
When you first move into a new home, or even when you buy a new car, you will want to check out the locks on your windows. You should go over each lock carefully to make sure that there is no way for someone to come in through the window without breaking it open. This means checking the keyhole and making sure it is in good condition.
7. Padlocks
Replacement padlocks for your home, business, or vehicle.
Your home should be a place of refuge and sanctuary. One way to secure your castle is by having the locks rekeyed. Having your locks rekeyed can help protect you from a former roommate or troublesome tenant.
We also offer a variety of padlocks for all of your security needs. If you need high-security locks installed on your home, we can help! We install Medeco and Mul-T-Lock products on a daily basis.
8. File Cabinet Locks
We offer a wide range of file cabinet locks from some of the most popular brands including CompX, Chicago, and FJM Security. A lock that is secure and dependable is crucial to keep your valuable information safe.
We stock a variety of file cabinet lock styles, including cam locks, plunger locks, disc tumbler locks, and more. We also offer accessories like change keys and replacement cores.
Whether you need a core-removable lock or a desk drawer lock, we have you covered. If you can't find what you're looking for or have questions about our products, contact our friendly customer service team today!
9. Burglary Repairs
When a home is broken into, the victim may not immediately realize that a crime has been committed. Burglars will usually break into a home during the night when their targets are asleep. The signs of an attempted burglary—a broken window or forced door—are sometimes visible in the morning, but usually, these are the only visible indicators of a break-in. Therefore, victims may fail to notice that their locks have been compromised as well. The important thing to remember if you think someone has attempted to break into your home is to check your locks right away. If they are damaged in any way, call a professional to repair them immediately.
10. Master Key Systems
A master key system is used to gain access to multiple locks from a single key. A master key can open any lock in its system. If you want to install a master key system for your business, we can help!
Other services:
We provide locksmith services to residential, commercial, and automotive clients in Los Angeles. Our 24-hour emergency service is available 365 days a year for all situations: Digital Locks, Door Installations, 24hr Emergency Lockouts, Automobile Entry, Door locks, Home locks, Window locks, Padlocks, file cabinet locks, Desks locks, Burglary Repairs, break-in repairs, panic bars, emergency exit door devices, mortise cylinder replacement, master key systems, replace locks, rekey locks, decorative locks, and much more.
24/7 Assistance From An Expert - Call Us: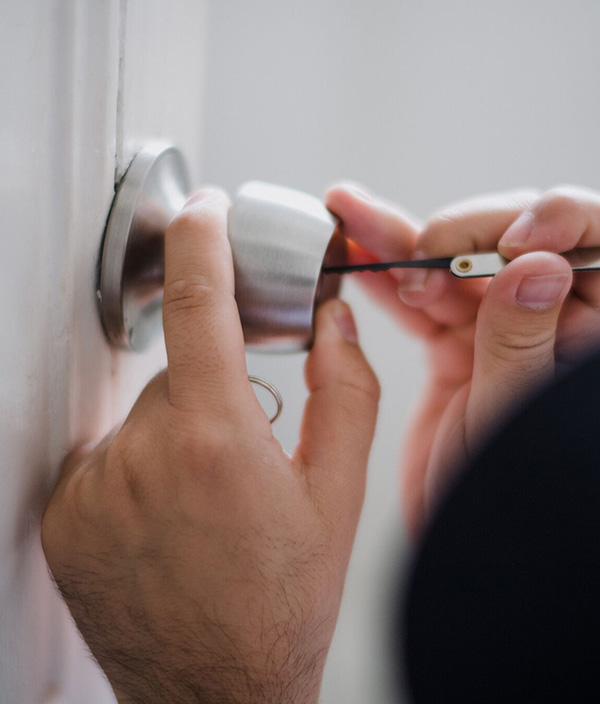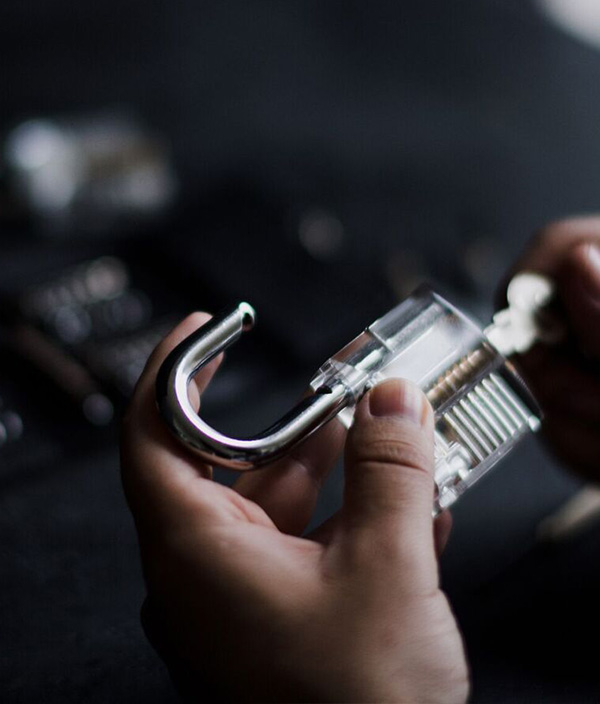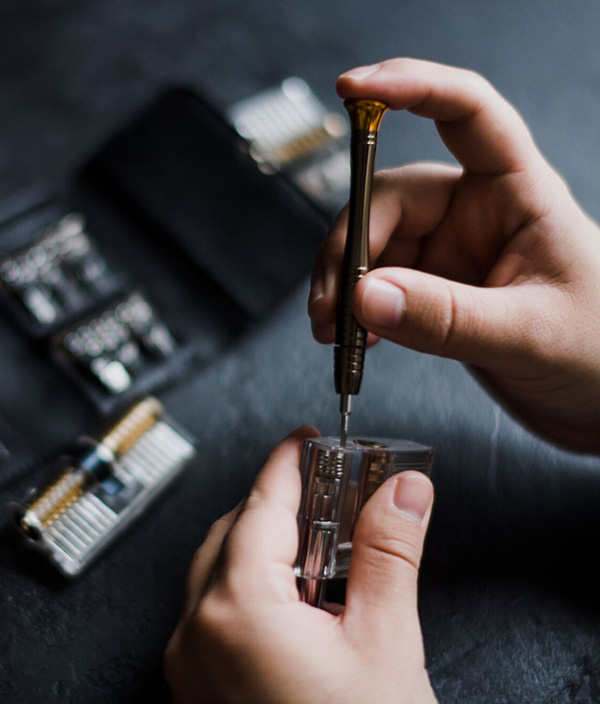 Our areas of operation
Integer posuere erat a ante venenatis dapib estibulum id ligula porta felis euismod semper ipsum dolor amet.
Service Area
Everywhere in Los Angeles, CA.