Ever been in a situation where you moved into a new home and lost your house keys? One of the first things that likely comes to mind is changing the locks to ensure no one gains unauthorized access to your home and assets.
While that is definitely a smart idea, rekeying is another effective way to protect your property and prevent loss. Many people often ask which is more effective between changing locks and rekeying. Keep reading this article to find out more.
What is rekeying?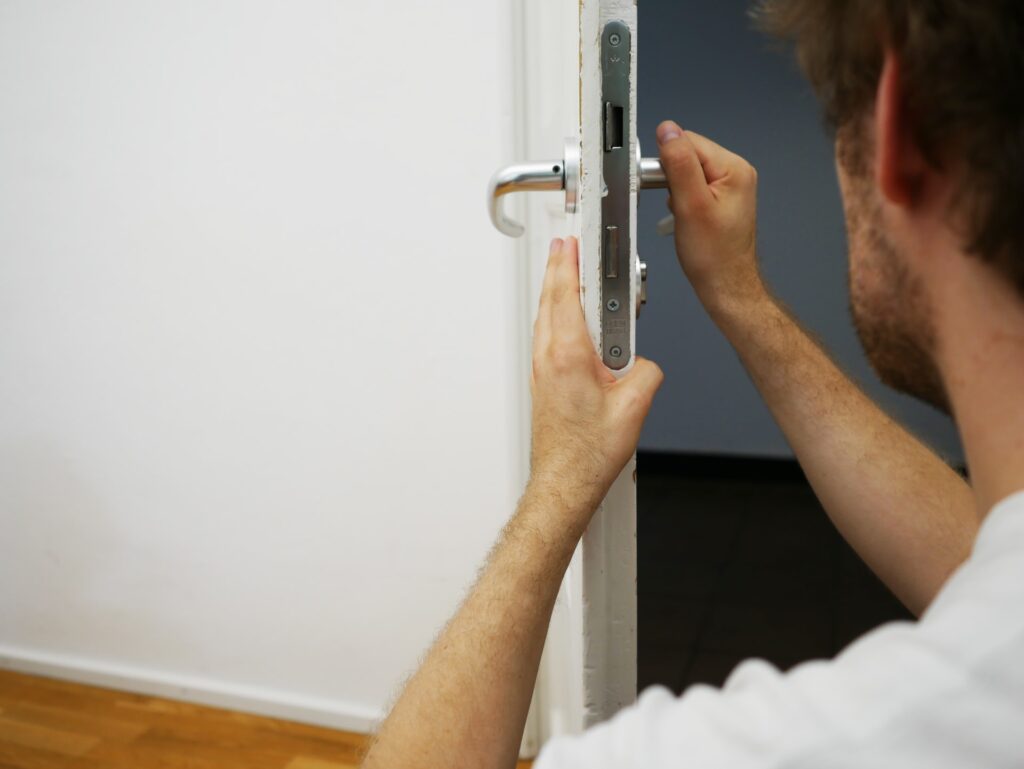 While changing locks is quite self-explanatory, rekeying is a relatively unknown solution. Rekeying involves changing the working key of a lock to a different one without actually changing the lock. In other words, the process will simply make the former key inoperative for the lock.
To do this, trusted locksmiths (like Locksmith Los Angeles) will take apart the lock and replace some of the internal parts (known as pins), so your original key will no longer work. Only the new key will be able to operate the lock successfully.
Keep in mind that every lock has an internal configuration of key pins which corresponds to a key. When the key pins are replaced with different ones, the previous key ceases to work, and a new one will be needed to operate the lock.
Although the process of rekeying might sound like a complicated process that takes time, it is actually simple and only requires a few minutes, especially when done by experts at Locksmith Los Angeles.
When do you opt for rekeying VS changing the locks?
Both rekeying and changing locks are effective solutions. While it is up to you to decide which options to explore, here are the most suitable scenarios for each solution.
1. Rekeying
Rekeying is the best solution if you are happy with your home locks but don't want the old key to operate anymore. This can be due to different reasons such as:
You moved into a new place but don't know who has the key
Lost a copy of your original keys, and you're worried someone else might use it to access your home
You have many locks with different keys, so you want them to match
2. Change locks
Changing your locks isn't a simple solution like rekeying, but most people choose it for the following reasons:
You moved into a new place and want to switch to new nicer-looking locks.
You want to upgrade your locks to more sophisticated ones that provide more security.
Your home has different locks based on types or brands, so you want to ensure they all match.
Rekeying VS. Changing locks: Which is more cost-effective?
If you're looking to lower your locksmith's bill without jeopardizing the security of your home, rekeying can help you save more money. It gives you the same peace of mind and security as changing locks but at a much more affordable cost.
Wrap-up
Rekeying is your best bet if you're looking to save money on the locksmith's bill. However, it is recommended to have a professional do it for you as doing it yourself poses risks of damaging the lock, so it is no longer useful. This is why many people choose Locksmith Los Angeles. We are highly skilled and have the right tools to deliver a flawless service that you'd be proud of.
What is rekeying? 

Rekeying is a relatively unknown solution for changing locks. Rekeying is the process of replacing the key in a lock with another key without changing the lock. In other words, the process will simply render the old key inoperative for the lock.