Having your car key break in the ignition can be a stressful experience. It can leave you feeling helpless and unsure of what to do next. Fortunately, there are steps you can take to get your car out of this sticky situation.
In this article, we'll provide helpful tips and tricks on what to do when your car key breaks in the ignition. You'll be back on the road in no time! By Locksmith Los Angeles!
*Before you begin, we encourage you to take a moment to explore our diverse collection of articles, which we believe will pique your interest.
–How to erase the keys from the car's memory?
–What to do when your keys are locked in the trunk?
–Why do seasonal changes affect your home and vehicle locks?
–How do you determine the price for a car lockout?
-And more!! Visit our blog (https://locksmith-losangeles.us/blog/)!
Learn More About Us
24/7 Locksmith Services in Los Angeles, CA: Your Trusted Solution for Residential & Commercial Needs
As a licensed and bonded locksmith company in Los Angeles, CA, we provide fast and professional mobile locksmith services to residential and commercial clients throughout the city. Our skilled technicians are both Multilock and Medeco certified, ensuring the highest quality service for your lock and key needs. For 24/7 assistance from an expert, call us at (866) 883-8311.
We take pride in offering comprehensive locksmith services, including emergency lockouts, car door lock repairs, digital lock installations, home and office lock repairs and replacements, window lock repairs and replacements, padlock repairs and replacements, and more. Our locksmiths have undergone rigorous screening processes, including criminal background checks, to guarantee your safety and security.
Whether you require residential locksmith services for doors, windows, and safes, or commercial locksmith solutions and security products for your business, we have the expertise to meet your needs. If you need automotive locksmith assistance for key replacements or lockouts, we're here to help. Additionally, we offer rekeying services, house lockout solutions, access control systems, intercoms, and safe opening services.
It's crucial to call a locksmith in Los Angeles when you face a lock-related issue. Our professional locksmiths have the training and experience to handle any lock problem efficiently, ensuring your property remains secure. We only use the best tools and products to provide top-notch service. Choose our 24/7 locksmith services in Los Angeles for a reliable and trustworthy solution to your lock and key needs.
Before calling a locksmith, make sure you have the correct number for a local, reputable locksmith with positive reviews from previous customers. Our express locksmith in downtown Los Angeles is ready to assist you and solve your problem.
→ Contact us at info@locksmith-losangeles.us or call (866) 883-8311 for service anywhere in Los Angeles, CA. Our mission is to provide speedy and secure locksmith services to keep you safe, 24 hours a day, 7 days a week.
Our various services include:
Contact:
Site: Locksmith Los Angeles

Call: (866) 883-8311

Email: info@locksmith-losangeles.us
Hours: 24/7

Different locations in Locksmith Los Angeles?
–Downtown Los Angeles Locksmith
–Locksmith of the Thousand Oaks
-And more!
Understanding The Problem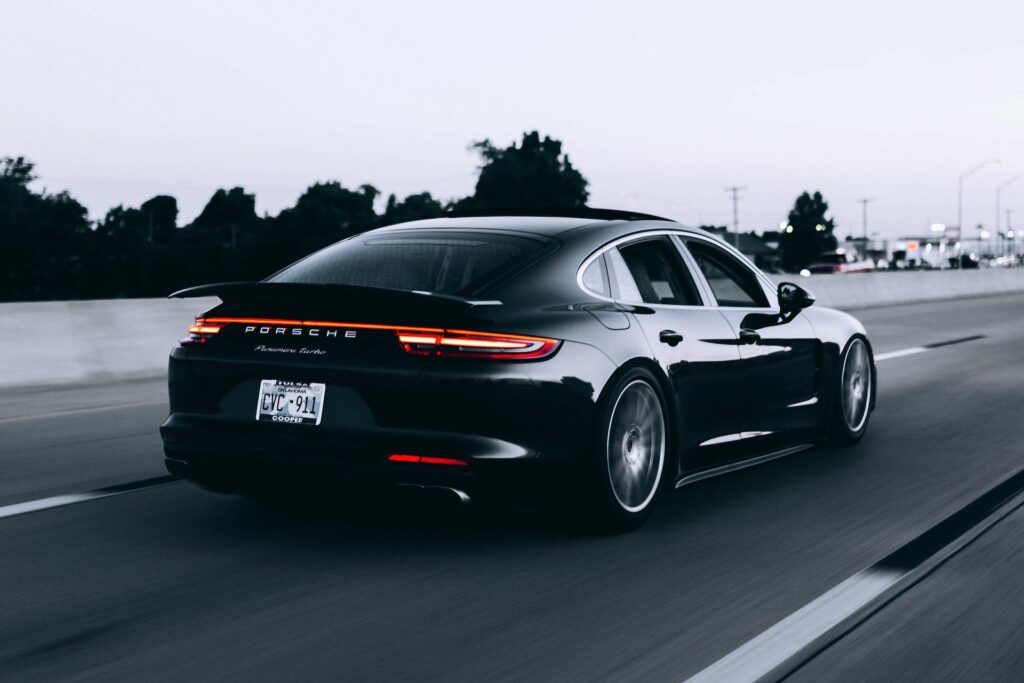 When your car key breaks in the ignition, it can be quite a stressful situation. Trying to figure out what to do next can be overwhelming.
The first step is to remain calm and assess the situation – what type of key do you have? Do you have any extra keys? Is the broken piece stuck inside the ignition or outside?
Once you understand what has happened, it's time to start looking at solutions. If you have an extra key, see if that works in the ignition instead. If not, try wiggling and jiggling the broken piece of the key – sometimes this will help move it around enough that it unlocks itself from its stuck position.
If neither of these works, you may need to call a locksmith or dealership for help getting your car unlocked. Whatever route you take, don't panic – with a bit of patience and perseverance, you'll get back on the road in no time.
Removing The Broken Key
If your car key breaks off in the ignition, don't panic. It's a common problem and there are several steps you can take to get it out.
First, try to grab the broken piece with a pair of needle-nose pliers or tweezers.
If that doesn't work, you can use a special tool called a key extractor or locksmith extractor to gently remove the broken pieces. Make sure you insert the tool into the lock very slowly and carefully so as not to damage it further.
If all else fails, then it may be time to contact a professional locksmith for assistance in removing the broken key from the ignition.
Taking these steps should help get your key out safely and quickly so you can get back on the road again.
Extracting The Remaining Piece
If the key has broken off in the ignition, your first step should be to remain calm. You will need to locate and remove the remaining piece of the key from the ignition. It is important to remember that it is not safe to attempt to drive or operate any vehicle with a broken key inside of it.
To extract the remaining piece of the key, you will want to use a pair of pliers or needle nose tweezers. If you do not have either of these tools available, you may be able to fashion a tool out of something else like a paper clip or wire hanger.
Once you have obtained an appropriate tool, carefully insert it into the keyway and rotate it until some resistance is felt. Then gently wiggle and pull the broken piece out of the ignition.
Once removed, take your car to a dealership or automotive locksmith who can help you replace it.
Replacing The Ignition Lock
Once the remaining piece of the broken key has been extracted, it's time to replace the ignition lock.
The first step is to remove the old ignition lock. Depending on your make and model of car, this can be done in a few different ways. In some cases, you may need to use a screwdriver or small tool to unscrew the screws holding the lock in place. In others, you may need to use a specialized tool that fits into the lock and turns it from inside the car.
After removing the old ignition lock, you'll need to install a new one. This can either be done by an auto shop or at home with an aftermarket kit. If doing it yourself, be sure to follow all instructions carefully and refer to your vehicle's manual for any additional guidance.
Once installed, test out your new ignition key with caution and ensure that everything is working properly before driving away.
Getting A New Car Key
It is a frustrating situation when one's car key breaks in the ignition.
Fortunately, some steps can be taken to address the problem.
Firstly, it is important to identify what type of key was being used; this will determine the methods for replacing it.
If it was an electronic/transponder key, then a new one must be programmed to match the vehicle's immobilizer system.
This can be done by taking the vehicle to a dealership or locksmith; however, if the key was mechanical, then a simple replacement may suffice.
In either case, a new car key should be ordered from either the manufacturer or an aftermarket vendor.
Once obtained, the new key should be tested on the ignition before driving away so that any potential issues can be identified and resolved quickly and safely.
Preventing Future Breakage
To prevent future breakage of your car key, it's important to take proper care of it. Make sure to always store your keys in a safe place when not in use and avoid dropping them or putting too much pressure on them.
Additionally, be mindful of how you use your car key. Do not force the key into the ignition or wiggle it around too much as this can cause wear and tear on the metal and eventually lead to breakage.
Regularly checking for signs of damage such as bent teeth or visible cracks can also help you identify any potential issues before they become a problem. If needed, you can consider investing in a spare car key that can step in if the original one fails.
This way, you'll never have to worry about being stranded with a broken car key again.
Conclusion
In conclusion, dealing with a broken car key in the ignition can be a challenging and nerve-wracking situation. However, with the appropriate knowledge and tools, you can handle it independently. Locksmith Los Angeles is your go-to professional for such situations, as they offer a range of services to help you get back on the road quickly and safely.
To begin with, it is crucial to understand the problem and assess the situation before taking any action. Once you have a clear grasp of the issue, you can proceed with removing the broken key, extracting the remaining piece from the ignition lock, replacing the lock if necessary, and obtaining a new car key.
In case you find yourself unable to manage the situation, Locksmith Los Angeles is here to help. Their team of skilled technicians offers 24/7 locksmith services in Los Angeles, CA, for residential, commercial, and automotive needs. Whether you need assistance with extracting a broken key from the ignition or require a new key to be cut and programmed, their experts will ensure a swift and professional service. Call them at (866) 883-8311 for prompt assistance.
To avoid similar incidents in the future, make sure to take proper care of your car keys and store them in a safe place. Regularly inspect your keys for signs of damage, such as bent teeth or visible cracks. Investing in a spare car key is also a wise decision, as it can serve as a backup in case your primary key fails.
In summary, dealing with a broken car key in the ignition doesn't have to be an overwhelming experience. By following the tips and tricks mentioned above, you can efficiently handle the situation. And when in doubt, you can always rely on the professional services of Locksmith Los Angeles to get you back on the road without any hassle.