Keys have been around for centuries, and these days car keys come in a variety of shapes and sizes.
It's important to understand the different types of car keys so you can identify which one you have. This article will discuss the various types of car keys available and help you determine which one is yours.
Car keys provide access to your vehicle, so it's essential to know what type of key you're dealing with. We'll go over the differences between manual, transponder, remote fob, and smart keys so you can figure out which one is yours.
After reading this article, you'll be able to confidently identify your car key and understand how it works. By Locksmith Los Angeles!
*Before you begin, we encourage you to take a moment to explore our diverse collection of articles, which we believe will pique your interest.
–How to erase the keys from the car's memory?
–What to do when your keys are locked in the trunk?
–Why do seasonal changes affect your home and vehicle locks?
–How do you determine the price for a car lockout?
-And more!! Visit our blog (https://locksmith-losangeles.us/blog/)!
Discover More About Us
24/7 Locksmith Services in Los Angeles, CA: Your Reliable Source for Residential & Commercial Solutions
As a certified and bonded locksmith company in Los Angeles, CA, we deliver swift and expert mobile locksmith services to residential and commercial customers throughout the city. Our experienced technicians hold both Multilock and Medeco certifications, guaranteeing top-notch service for your lock and key requirements. For round-the-clock support from a specialist, contact us at (866) 883-8311.
We take pride in providing extensive locksmith services, such as emergency lockouts, car door lock repairs, digital lock installations, home and office lock repairs and replacements, window lock repairs and replacements, padlock repairs and replacements, and more. Our locksmiths have completed strict screening procedures, including criminal background checks, to ensure your safety and security.
Whether you need residential locksmith services for doors, windows, and safes or commercial locksmith solutions and security products for your business, our expertise covers all your needs. If you're seeking automotive locksmith support for key replacements or lockouts, we're here to help. We also offer rekeying services, house lockout solutions, access control systems, intercoms, and safe opening services.
When facing a lock-related issue, it's essential to contact a locksmith in Los Angeles. Our skilled locksmiths possess the knowledge and experience to address any lock problem efficiently, securing your property. We exclusively use the finest tools and products to deliver exceptional service. Choose our 24/7 locksmith services in Los Angeles for a dependable and trustworthy resolution to your lock and key concerns.
Before reaching out to a locksmith, ensure you have the correct contact details for a local, reputable locksmith with positive feedback from previous clients. Our express locksmith in downtown Los Angeles is prepared to help you resolve your issue.
→ Reach us at info@locksmith-losangeles.us or call (866) 883-8311 for assistance anywhere in Los Angeles, CA. Our goal is to offer fast and secure locksmith services to protect you, 24 hours a day, 7 days a week.
Our various services include:
Contact:
Site: Locksmith Los Angeles

Call: (866) 883-8311

Email: info@locksmith-losangeles.us
Hours: 24/7

Different locations in Locksmith Los Angeles?
–Downtown Los Angeles Locksmith
–Locksmith of the Thousand Oaks
-And more!
Traditional Metal Keys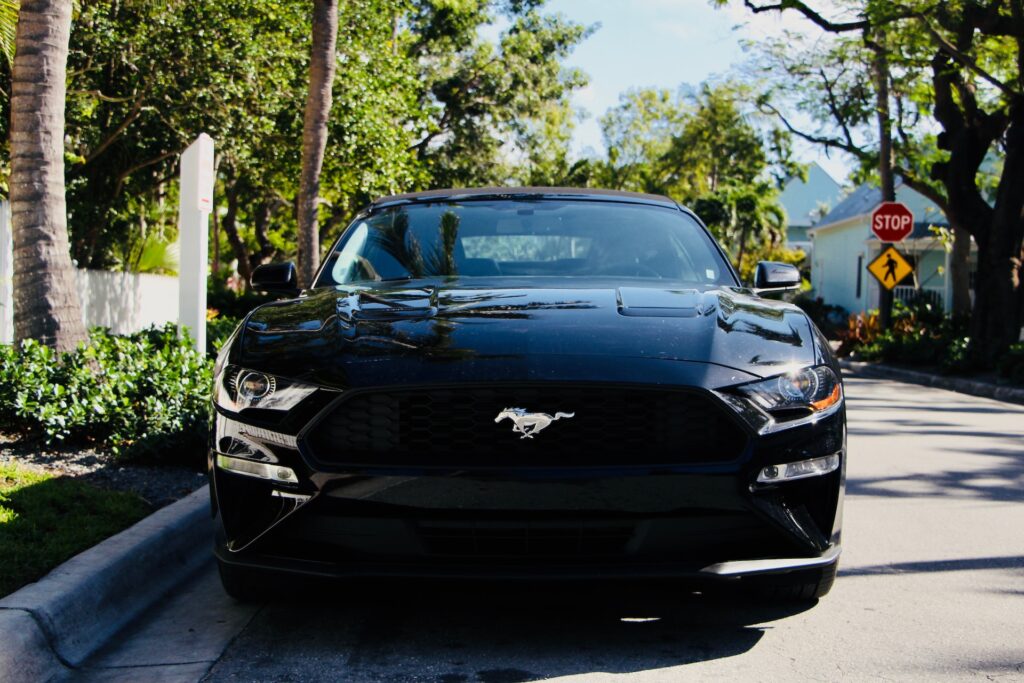 Traditional metal keys are the most common type of car key. They consist of a metal blade that is inserted into the ignition switch to start the car.
The shape and size of the blade vary depending on make and model, but typically it has grooves or ridges on one side to help turn it.
These keys can also have a transponder chip embedded inside, which communicates with the vehicle's computer system to allow for remote unlocking and starting.
Traditional metal keys are generally inexpensive, reliable, and easy to replace if lost or damaged. However, they can be difficult to duplicate without the correct code or key blank.
It's important to note that while these types of keys are usually used in older vehicles, many modern cars still use them due to their low cost and ease of use.
Transponder Keys
Traditional metal keys have been the most common type of car key for decades. They are easy to use, but not all of them are the same. Some car models require a specific key shape, while others may need two or more keys to start the car.
While they're still widely used, there's another type of key that is quickly becoming more common – transponder keys. Transponder keys contain a small chip inside which transmits a unique signal to the vehicle. This signal is picked up by an antenna in the car and only then will it start.
Transponder keys are more secure than traditional metal ones as they are much harder to copy and can be programmed to work with only one vehicle at a time. They also tend to be more expensive and require special tools for programming them into the vehicle's computer system.
Before deciding which type of key you need, you should determine what kind of security your vehicle requires and if it's compatible with transponder technology.
Proximity Keys
Car keys come in all shapes and sizes, but none are more convenient than proximity keys.
Proximity keys are a type of keyless entry car keys that allow you to access your vehicle without using a physical key. They use radio frequency technology instead, meaning you just have to be near your vehicle for it to unlock automatically.
This makes them ideal for those who don't want the hassle of carrying around a bunch of car keys in their pockets. Plus, they're also much more secure than traditional mechanical car keys.
To determine if you have a proximity key, simply look at the shape of your car key – if it looks like a credit card or something similar, then chances are you have one!
Smart Keys
The introduction of smart keys has revolutionized the car key industry. Smart keys are a type of keyless entry system that uses a radio frequency identification (RFID) chip to allow entry into your vehicle. They don't require any physical contact with the door lock, so you can unlock your car from up to several feet away with just the push of a button!
Smart keys also come with a variety of other features, such as remote locking and unlocking, trunk release, and panic button activation to help keep you safe. They are becoming increasingly popular for their convenience and ease of use.
Smart keys can be very expensive but they offer many advantages over traditional metal car keys. For one thing, they don't get lost as easily because you can't accidentally leave them in the ignition or on the seat like you can with metal keys.
Additionally, smart keys provide added security since they cannot be duplicated without special equipment. If you have access to this technology, then it is worth considering investing in a smart key system for your vehicle.
Key Features Of Each Type
Smart keys are becoming increasingly popular due to their convenience and security features. With a smart key, you can unlock your car with the press of a button, or even start the engine without having to insert a physical key into the ignition. It's an ideal choice for those who are always on the go and don't want to worry about carrying around extra keys or fumbling with locks.
The key features of each type of car key vary depending on the model, but generally speaking, most smart keys have some type of proximity sensor that allows them to be unlocked from within a certain distance of the car. Some also feature remote door lock/unlock capabilities, as well as a built-in panic alarm for added safety.
Some models may even include additional features such as push-button start and enhanced theft prevention measures. No matter what type of car key you have, it's important to understand its features to make sure it works properly and keeps your vehicle safe from potential thieves.
Maintaining And Securing Your Car Key
It's important to maintain and secure your car key to ensuring that it remains in working condition.
If you have a traditional key, make sure that it's properly lubricated with a light oil so that the mechanisms inside the lock don't freeze up. Additionally, check for signs of wear and tear, such as scratches on the metal or loose parts, and replace them if necessary.
For transponder keys and other electronic keys, be aware of their battery life and replace them when needed.
For security purposes, it's best practice to keep your car key in a safe place when not in use and never leave it in the ignition or visible from outside the vehicle. Additionally, if you have a spare key, hide it somewhere where only you know about it.
By taking these simple steps to safeguard your car keys, you can help ensure that they remain in working condition for years to come.
Conclusion
In conclusion, it's important to understand the different types of car keys available and be aware of which one you have.
Traditional metal keys are quite common, but they can be easy to duplicate and may not offer the best security.
Transponder keys use a chip that must communicate with your car's computer before it will start.
Proximity keys provide an even higher level of security because they don't need to be inserted into the ignition.
Smart keys allow you to lock and unlock your car with the push of a button, although they're more expensive than other options.
No matter which type of key you have, it's important to maintain it properly and secure it whenever possible.
Keep your key in a safe place when not in use and avoid leaving it in plain view or your vehicle for long periods.
By taking these steps, you'll ensure that your vehicle remains secure and that no one can access it without your permission.
So whether you have a traditional metal key, transponder key, proximity key, or smart key, understanding them is essential for keeping your car safe from theft or unauthorized use.
With proper maintenance and care, you can enjoy peace of mind knowing that your vehicle is secure at all times.