Security is an important element of any business, and the right lock is key to achieving it. Commercial locks come in a variety of shapes and sizes, but not all are created equal. Knowing which features to look for when selecting a lock can help ensure your business remains safe and secure.
In this article, we'll take a look at the top security features to look for in commercial locks. From anti-bump technology to restricted keyways, several elements can help make the perfect lock for your business. We'll discuss what each feature does and how it provides extra protection against intruders or malicious intent.
With this information, you'll be able to make an informed decision when choosing a commercial lock for your business that will keep your premises secure. By Locksmith Los Angeles!
Contact:
Site: Locksmith Los Angeles

Call: (866) 883-8311

Email: info@locksmith-losangeles.us
Hours: 24/7

Different locations in Locksmith Los Angeles?
–Downtown Los Angeles Locksmith
–Locksmith of the Thousand Oaks
-And more!
*Before you begin, we encourage you to take a moment to explore our diverse collection of articles, which we believe will pique your interest.
–How to erase the keys from the car's memory?
–What to do when your keys are locked in the trunk?
–Why do seasonal changes affect your home and vehicle locks?
–How do you determine the price for a car lockout?
-And more!! Visit our blog (https://locksmith-losangeles.us/blog/)!
Key Control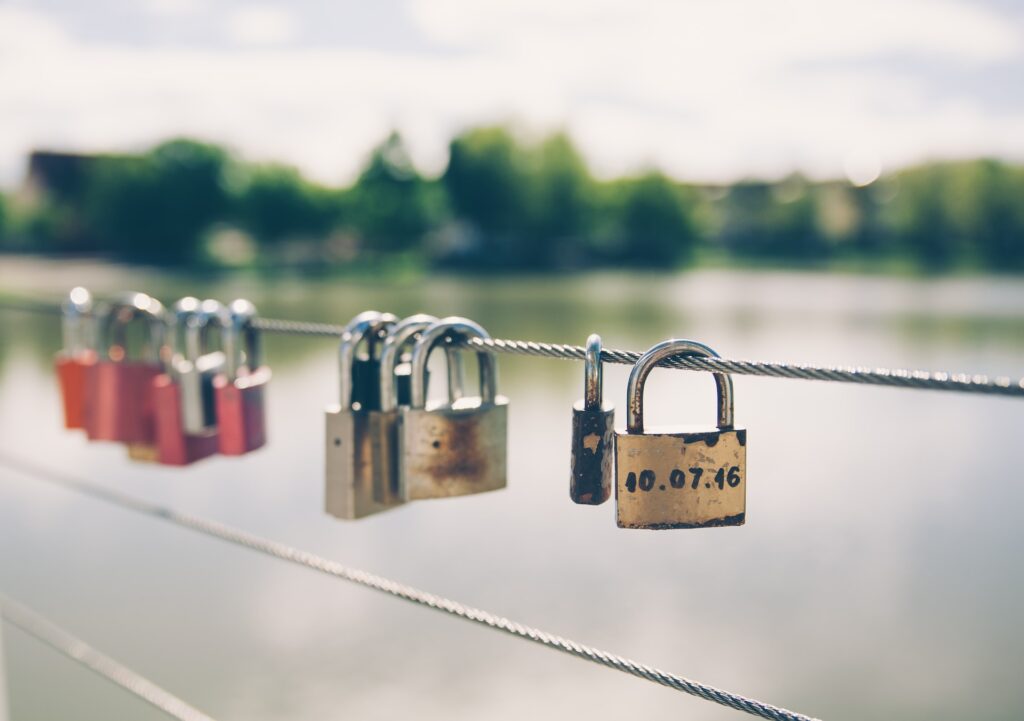 Having a good key control system is essential to keeping your commercial locks secure. It starts with having the right kind of lock and key, such as a restricted keyway or master key system.
A restricted keyway means that only authorized individuals have access to the keys, while a master key allows for one person to open multiple locks.
Additionally, it's important to know who has access to the locks and what level of access they have. This can be done with electronic tracking systems that record when and where keys are used, as well as who had them last.
It's also important to make sure all keys are returned once use is no longer needed.
Lastly, it's important to ensure all locks are regularly inspected and serviced to make sure they're in working condition and aren't vulnerable to tampering. All of these steps can help ensure unauthorized individuals don't gain access to the locks.
Bump Resistance
Having secure key control is an important part of keeping a commercial lock safe. However, it's not the only feature to consider when choosing the right one.
Bump resistance is another significant factor to keep in mind. Bump keys are specially crafted keys that can be used to quickly and easily open certain locks, making them vulnerable to theft.
Fortunately, there are locks out there that are designed specifically to resist bumping. These locks typically have specially designed pins and grooves that make it harder for the bump key to enter the lock and unlock it.
Therefore, if you're looking for a commercial lock with strong security, it's essential to look for one that is bump resistant. Additionally, some manufacturers also offer anti-pick protection and other features that can add an extra layer of security.
Anti-Drill Protection
One of the top security features to look for in commercial locks is anti-drill protection. This feature helps protect against forced entry attempts using drilling tools, such as a drill bit or a special tool designed to quickly break into the lock.
Anti-drill protection is usually achieved by adding hardened steel inserts or plates around the lock's core components. This makes it difficult for these tools to penetrate the lock, and can drastically reduce the time it takes an intruder to gain access.
Locks with anti-drill protection should be inspected regularly to ensure they are still secure. If any parts of the lock appear damaged or worn, they should be replaced immediately.
High-quality locks will often come with a warranty that covers any damage caused by drill attacks, so it's important to read through all product literature before making your purchase. With proper maintenance and inspection, anti-drill protection can help keep your property safe from unwanted intruders.
Grade Of Lock
When it comes to commercial locks, you want to make sure that you're using the highest grade of lock available. Grade 1 locks are the most secure and are often used for exterior applications, as well as high-traffic areas that require a premium level of security.
Grade 2 locks are suitable for interior use, such as lobbies and other common areas. Grade 3 locks offer basic security and are usually sufficient for residential use. When buying a commercial lock, pay close attention to the manufacturer's specifications and ratings to ensure you're getting the right lock for your needs.
When it comes to installation, consider having a professional locksmith handle the job. This is especially important if you're installing Grade 1 or Grade 2 locks on an exterior door. Having a professional install the lock ensures it is properly fitted and won't be vulnerable to forced entry or tampering.
Additionally, working with an experienced locksmith can help ensure all hardware components are correctly aligned so that your lock functions smoothly and securely over time.
Strike Plate Reinforcement
A strike plate is a metal plate installed around the door frame, and it reinforces the lock itself. It's a simple but effective way to make sure that the lock can't be pushed out of its hole in the door.
The strike plate should be made of heavy-duty metal like steel, and it should have large screws that secure it tightly to the frame. A good strike plate will also have a box shape that wraps around the sides of the door frame, making it harder to pry out.
Installing a strong strike plate is an important part of having secure locks, and it's one of the most cost-effective security measures you can take.
It's also important to make sure you're using high-grade locks with your reinforced strike plates. You don't want to put in all this work only to have your locks easily picked or broken into because they aren't secure enough.
Look for locks with well-made keyways, hardened pins, and other anti-picking features so you know they'll stand up against any attempts at forced entry.
Taking these steps will ensure that your commercial locks are as secure as possible and provide peace of mind when it comes to keeping your property safe from intruders.
High-Security Cylinder
It's important to be aware of the top security features when looking for commercial locks, and one of the best options out there is a high-security cylinder.
A high-security cylinder has several features that make it a great choice for commercial use; it has hardened steel cores, pick-resistant pins, and more.
The core is made from hardened steel which makes it extremely difficult to drill or cut through.
It also has pick-resistant pins which are designed to prevent any tampering or picking attempts.
Additionally, many high-security cylinders come with anti-drill plates which make them even harder to break into.
Finally, they also provide an extra layer of protection with an integrated key control system that tracks all keys and locks used in the building.
With these features and more, a high-security cylinder is an excellent choice for commercial use.
Learn More About Us
24/7 Locksmith Services in Los Angeles, CA: Your Dependable Choice for Residential & Commercial Solutions
As an accredited and bonded locksmith company in Los Angeles, CA, we offer prompt and professional mobile locksmith services to residential and commercial clients across the city. Our highly skilled technicians possess both Multilock and Medeco certifications, ensuring first-rate service for all your lock and key needs. For round-the-clock assistance from an expert, reach out to us at (866) 883-8311.
We pride ourselves on delivering a wide range of locksmith services, including emergency lockouts, car door lock repairs, digital lock installations, residential and commercial lock repairs and replacements, window lock repairs and replacements, padlock repairs and replacements, and more. Our locksmiths have undergone stringent screening processes, such as criminal background checks, to guarantee your safety and security.
Whether you require residential locksmith services for doors, windows, and safes or commercial locksmith solutions and security products for your business, we possess the know-how to fulfill your requirements. If you need automotive locksmith support for key replacements or lockouts, we are here to help. Additionally, we provide rekeying services, house lockout solutions, access control systems, intercoms, and safe opening services.
It is vital to contact a locksmith in Los Angeles when dealing with a lock-related issue. Our proficient locksmiths have the training and expertise to tackle any lock problem efficiently, ensuring your property remains secure. We only utilize top-quality tools and products to offer outstanding service. Opt for our 24/7 locksmith services in Los Angeles for a reliable and trustworthy solution to your lock and key concerns.
Before contacting a locksmith, make certain you have the accurate contact information for a local, reputable locksmith with positive reviews from past customers. Our express locksmith in downtown Los Angeles is ready to assist you and address your problem.
→ Get in touch with us at info@locksmith-losangeles.us or call (866) 883-8311 for service anywhere in Los Angeles, CA. Our mission is to provide swift and secure locksmith services to keep you protected, 24 hours a day, 7 days a week.
Our various services include:
Conclusion
When it comes to security, having a good commercial lock is essential. With so many options out there, it can be hard to decide which one is best. To make sure you're getting the most secure lock, look for these features:
Key control
Bump resistance
Anti-drill protection
Grade of lock
Strike plate reinforcement
High-security cylinders
Each of these features provides an extra layer of protection that will help keep your property safe from intruders.
I recommend doing your research when shopping for a commercial lock and asking questions about the security features available. Don't be afraid to invest in a higher-quality lock if it means more security for you and your belongings.
It's important to remember that the level of security you get with your commercial locks depends on the type and quality that you choose. You wouldn't want to skimp on something as important as keeping your property safe!
Overall, purchasing a secure commercial lock is an investment worth making for any business or homeowner who wants an extra layer of protection for their property. By taking into account all the features mentioned above, you can feel confident in choosing the right security solution for your needs.