Have you ever been locked out of your garage or home in Los Angeles? It's a situation no one wants to be in, but it can happen. Fortunately, there are locksmiths available who can help and provide advice for securing your garage door. In this article, we'll discuss some tips that will help keep you safe and secure when dealing with the locks on your garage door.
⇒ Please take the time to read our articles
–How to get your first locksmith license?
–All you need to know about biometric lock technology
–Different types of keys from locksmith services in Los Angeles
–Tip for removing a broken key from a lock
-And more visit our blog (https://locksmith-losangeles.us/blog/)
What Is A Locksmith?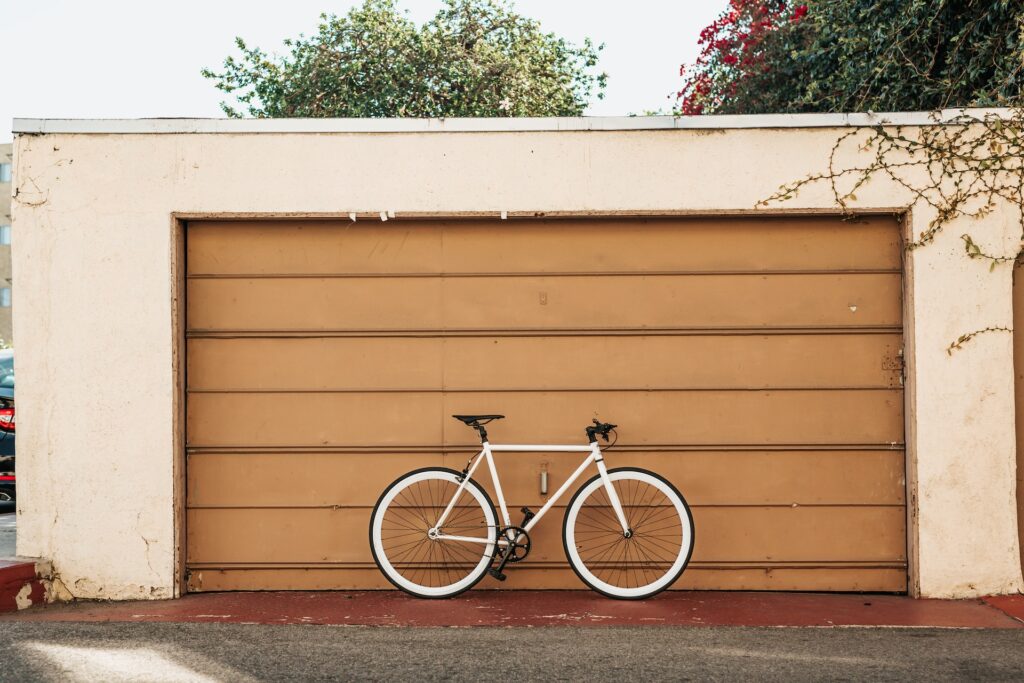 A locksmith is a skilled professional who specializes in the installation, maintenance, and repair of locks. They can also offer advice on how to secure your home or business premises from intruders. Locksmiths are experts in all types of door locks, window locks, padlocks, and other security devices. They can help you choose the right type of lock for your property so that it offers maximum protection against potential burglars.
Locksmiths can also provide emergency services if you find yourself locked out of your home or car. In some cases, they may be able to open a locked door without damaging it by using specialized tools such as pick sets and master keys. If this isn't possible, then they will be able to cut new keys for you on-site.
By hiring a qualified locksmith in Los Angeles, you can rest assured knowing that your property is securely protected at all times with up-to-date security systems and locking solutions tailored specifically to your needs.
Common Garage Door Security Issues
As a locksmith in Los Angeles, it is important to understand the common security issues that can occur with garage door systems. From incorrect installation to faulty hardware and human error, there are several ways that your garage door could be compromised. In this section, we will look at some of the most common threats to the security of your home's garage door and what you can do to mitigate them.
The first issue is improper installation or setup of the system itself. This includes making sure all components have been properly installed according to manufacturer specifications. If any part is missing or incorrectly configured, it could create an opportunity for someone else to gain access. Additionally, make sure all wires are securely fastened and free from damage so they don't short out when exposed to moisture or heat.
Another potential threat comes from faulty hardware such as broken springs, cables, and tracks which can cause misalignment between parts leading to a malfunctioning garage door opener or latch lock mechanism. As well as being easily exploited by criminals, these faults can also lead to injury if not addressed promptly. It is essential to regularly inspect all mechanical components of your door system including hinges and rollers for signs of wear and tear and replace them immediately if necessary.
Finally, the human error should never be underestimated as a security risk when it comes to maintaining a secure garage door system. Make sure everyone who has access knows how to operate the system correctly and safely – only ever use a keypad entry code instead of leaving keys inside where unauthorized people may find them! Regularly changing codes and using caution around strangers will help ensure your home remains safe from unwanted visitors.
Different Types Of Locks And Keys
When it comes to securing your garage door, there are many different types of locks and keys available. The most common type is a standard key-lock combination, which requires you to use a physical key to open the lock. This offers reliable security for your garage; however, it can also be time-consuming if you don't have multiple copies of your key.
Another option is an electronic or digital locking system that uses a code or fingerprint scanner for access. This type of lock offers advanced security as it cannot be picked like traditional locks, making them ideal for high-security situations. They may require more maintenance than regular locks but they provide greater protection against intruders.
A third option is a magnetic card reader, which works by scanning the card with magnetic strips on its surface. These cards contain unique information that unlocks the door when swiped across the reader. Magnetic readers offer convenience and easy access as they do not require any additional hardware such as keys or codes. However, they are quite expensive compared to other types of locks and keys and may require professional installation to ensure proper functioning.
Benefits Of Professional Locksmith Services
Hiring a professional locksmith can be of great benefit when it comes to securing your garage door. A qualified, experienced locksmith will have the tools and expertise necessary to ensure that your garage is secure and functioning properly. Professional locksmiths can offer a variety of services for both residential and commercial properties, including installation and repair of existing locking systems as well as new ones. They also provide key duplication services and access control solutions such as remote entry systems.
The installation of an effective lock system on your property helps to protect you from potential intruders or thieves who may try to gain access through the garage door. The right type of lock and security measures can help reduce the risk of theft or property damage. When it comes time to replace old or broken locks, a professional locksmith will know which types are best suited for your particular situation, ensuring that they fit securely into place with minimal disruption to opening the door.
Having regular maintenance checks performed by a qualified technician helps keep your systems in top condition so that they continue working effectively over time. This not only ensures continued safety but also keeps any associated costs at bay as these inspections identify any areas where repairs might be needed before more costly problems arise down the line.
When To Call A Professional Locksmith
If you are having issues with your garage door locks, it is always best to call a professional locksmith. A trained and experienced locksmith can assess the problem and determine the best solution for securing your garage door. They will also be able to provide advice on how to prevent future lock problems from occurring.
When it comes to security measures, certain signs may indicate when a professional should be called in. If you find yourself constantly fumbling with keys or if you have difficulty opening the garage door, then this could be an indication that something is wrong with the locking mechanism. You should also take note of any strange noises coming from the lock or anything else that seems out of place. Additionally, if you notice any signs of damage such as rust spots or scratches on the hardware, this could signal a need for repair work.
In these situations, it's important to act quickly before further damage occurs and security becomes compromised. It's not advisable to try and fix the issue yourself, as some repairs require specialized tools and skill sets only available through a licensed professional locksmith. Calling in an expert ensures all necessary steps are taken properly so your home remains secure and protected at all times.
Los Angeles Locksmith Licensing Requirements
When it comes to securing your garage door, you'll want to make sure that only qualified professionals handle the task. In Los Angeles, locksmiths must be licensed and insured to work legally within the city. It's important to do some research before hiring a locksmith to ensure they meet these requirements.
To obtain a license in Los Angeles, locksmiths must first pass a background check administered by the City of Los Angeles Department of Consumer Affairs. This includes providing proof of identity and other personal information as well as additional documents such as business licenses or certificates from an accredited trade school. They must also complete a licensing exam that covers safety practices for working with locks, keys, and security systems. After passing this exam, their application is reviewed and if approved, they will receive their official Locksmith License card from the City of Los Angeles Department of Consumer Affairs.
Before getting started on any job related to home security, always ask potential contractors for their license number so you can verify its validity with the City of LA website. Doing this extra bit of due diligence will provide peace of mind knowing that your property is being handled safely and securely by a certified professional who meets all necessary qualifications and regulations.
Factors To Consider Before Hiring A Locksmith In LA
When looking to hire a locksmith in Los Angeles, it is important to consider several factors. First and foremost, make sure the company you are considering is certified or licensed by the state of California. This ensures that they have met certain professional standards and can be trusted with your security needs. Additionally, check for reviews from past customers who have used their services – this will give you an idea of how reliable and trustworthy the business is. Lastly, ask about pricing upfront so there are no surprises when it comes time to pay for the work performed.
It's also essential to research what type of service each locksmith offers before hiring them. Some may specialize in residential lock replacement while others might focus on commercial systems such as electronic access control or high-security safes. Make sure they provide the specific service you need at a price point that fits within your budget. Ask questions until you feel comfortable making an informed decision.
Finally, always confirm any information provided by the locksmith before completing any services. Be wary of anyone who offers up too good of a deal; they could be trying to scam you out of money or worse yet, compromise your home's security system. To help ensure everyone remains safe during the job, carefully review all contracts and agreements ahead of time – this will avoid unnecessary delays down the line if something unlikely were to go wrong.
Locksmith Los Angeles Can Help You For Securing Your Garage Door
Garage doors often serve as an entry point to your home, making it essential to ensure their security. Locksmith Los Angeles can assist you in safeguarding your garage door, preventing unauthorized access and potential break-ins.
Our team of experienced and reliable locksmiths is well-equipped to handle a variety of garage door security measures, including the installation of high-quality locks and the maintenance of existing locking systems.
To learn more about our garage door security services or to schedule an appointment, contact Locksmith Los Angeles at (866) 883-8311.
Our team of highly skilled and well-trained technicians is available 24/7 to assist you with all your residential locksmith needs, including securing your garage door for enhanced safety and peace of mind.
Our choice of services is huge:
RESIDENTIAL:
You can find top-notch residential locksmith services here, including all kinds of locks for doors, windows, and safes.
COMMERCIAL:
For commercial office clients, we provide a wide range of locksmith services and security products.
LOCKS:
Need to change or install a new lock? Call Locksmith Los Angeles for reliable, fast, and affordable locksmith services. Call (818) 484-4045!
AUTOMOTIVE:
We offer high-quality car and motorcycle locksmith services. Call us today for your key replacement and lockout needs.
REKEYING:
Call today for a free quote on changing the key that operates your home.
HOUSE LOCKOUT:
Don't let a locked door stand in your way. Call us for 24-hour emergency locksmith services in Los Angeles, and we'll open it fast!
ACCESS CONTROL:
Our access control systems incorporate the features you need from a lock and key system. We can help you choose the ideal security system for your needs.
INTERCOMS:
We have the latest in intercom systems, from regular voice intercoms to more sophisticated video intercoms with remote links that can open gates, locks, and doors remotely.
SAFES:
Forget the code to your safe? No problem! Our Safe Engineers are experienced in opening all types of safes, and they can open them quickly and efficiently.
Service Area:
–Downtown Los Angeles Locksmith
–Locksmith of the Thousand Oaks
Contact us:
Mail: info@locksmith-losangeles.us
Call: (818) 484-4045
Blog: https://locksmith-losangeles.us/blog/
Website: https://locksmith-losangeles.us/
Locations: https://locksmith-losangeles.us/locations/ 
Conclusion
In conclusion, it's important to understand the importance of securing your garage door. Whether you need to replace a broken lock or are looking for professional locksmith services in Los Angeles, there are several factors to consider before making any decisions. Make sure that the locksmith you hire is licensed and insured so you know they can provide quality work. When it comes time to choose a locksmith, get recommendations from friends or family and read reviews online. With the right precautions and advice, anyone can ensure their home security needs are met in LA.